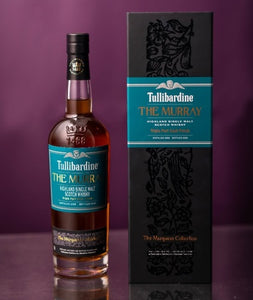 The next instalment of the highly coveted Marquess Collection has launched and this time it's a Triple Port cask finish, marrying together not one, but three types of port: White Port, Tawny Port and Ruby Port casks. This delicious Limited Edition was distilled in 2008 and bottled in 2022 and only has 18,278 bottles available. The Marquess Collection, launched in 2016, is a nod to famous historical figures who bore the Marquess of Tullibardine title in Scotland for centuries, and the rich history of the Tullibardine region. The Murray name derives from the 2nd Marquess of Tullibardine, Sir William...
---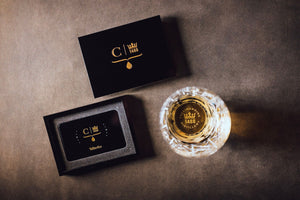 We're excited to announce that we've created a new VIP membership especially for our biggest supporters called the Custodian Club. Members will receive a whole host of offers, exclusive discounts at the distillery, first access to new releases, and a say in new bottlings among many other benefits. Back in April, we asked our fans what type of brand involvement they would like to see in our customer survey and more access to exclusives and limited editions ranked highly as well as a strong response to a member's club. You spoke, and we listened. So, we created a package...
---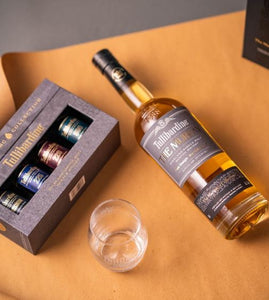 We've rounded up some of our most giftable whiskies to help you find the perfect present for a whisky-loving Dad, or if you fancy a treat yourself this June. Father's Day Bundle Includes: Tasting Set, The Murray 2008 and a branded tasting glass Discover our award-winning signature range alongside one of our limited editions, The Murray 2008, all in a lovely branded tasting glass with this exclusive bundle. The perfect gift for a true whisky lover! RRP £60 (saving £13) Buy it   Tullibardine Tasting Collection Set Enjoy a delicious flavour journey of cask finishes with the Tasting Collection Set. ...
---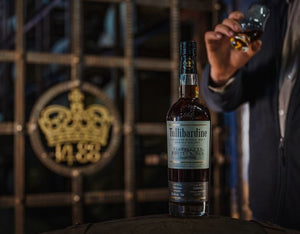 Following the success of our previous three Distillery Editions, we can now announce our fourth in the series is available online for the first-time ever as well as at the distillery. Handpicked by Distillery Manager, David Myles, this Oloroso cask (no. 150015) is bottled at 53.2% ABV and limited to just 405 bottles. David has worked at the distillery for 17 years and can uniquely say that he mashed, distilled and filled the spirit that he selected from 2005 to create this expression. He picked a cask that he'd had an eye on over the years due to its 'rich,...
---
This Mother's Day, we've partnered with the Highland Chocolatier, Iain Burnett, to offer acomplimentary box of the Highland Chocolatier chocolates with every bottle of The Murray2005 Double Wood, our limited edition bottling from the Marquess Collection.  Distilled in 2005, the Murray Double Wood is aged in first-fill bourbon casks before being transferred into first-fill sherry casks for a second period of maturation. The MarquessCollection, launched by the distillery in 2016, is a nod to famous historical figures and therich history of the Tullibardine region. The range has gained cult status within the whiskycommunity since launch with the most renowned a...