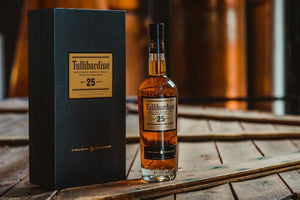 If you're in search of the perfect gift for the whisky lover in your life, look no further. Our range of delicious whiskies offer something for everyone, whether it's our cask finishes, Limited Editions or rarer drams and for the week before Valentine's, we're giving you 10% off all orders over £65! Just enter code VALENTINES at the checkout when ordering before 14th February 2022. And if you're the whisky lover, why not treat yourself?     For the whisky lover who likes to try a bit of everything… Tullibardine Tasting Collection Set Discover Tullibardine's award-winning signature range and join...
---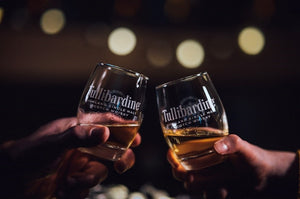 There are many occasions where whisky sauce could be used, but probably the most obvious is Burns Night. A rich and creamy whisky sauce goes perfectly with haggis, neeps and tatties, the quintessential Burns Night food. We've used our Sovereign whisky to bring a touch of sweetness to the sauce. Sovereign also makes a delicious addition to your haggis – just pour dram over when it's piping hot. Voila! Find our (very easy to make) Sovereign Whisky Sauce recipe below.   Ingredients: 2 tsp butter 2 tsp olive oil 2 shallots , finely chopped 1 bay leaf 2 garlic cloves...
---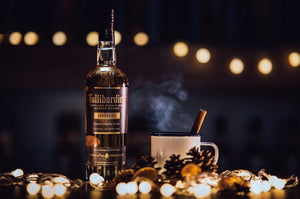 To celebrate National Hot Toddy Day, we created our own take on the classic recipe with our Sovereign expression. The sweet vanilla and honey notes from the first-fill bourbon casks, adds a rich sweetness to the toasty drink, and is bound to keep you warm all winter long. Hot Tulli Ingredients 50ml Tullibardine Sovereign 3 tsps honey 1 lemon 1 cinnamon stick Star anise Cloves Method Mix the whisky and honey together and add into 2 heat proof mugs. Add a cinnamon stick to each and top up with boiling water. Add a splash of lemon juice and stir with...
---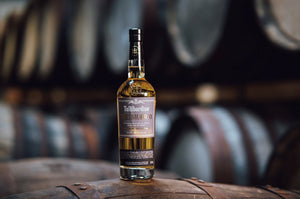 We're excited to reveal our latest Limited Edition to join the Marquess Collection, The Murray 2008. Distilled in 2008, this exceptional dram has been matured in first-fill American oak casks that previously held bourbon and is bottled at cask strength (56.1%). This new expression marks the tenth of the series, which was launched back in 2016 and has been a firm favourite with Tullibardine fans and collectors alike. The Collection is a nod to historical figures who had the Marquess of Tullibardine title in Scotland for centuries. While the name 'Murray' comes from the second Marquess of Tullibardine, Sir William...